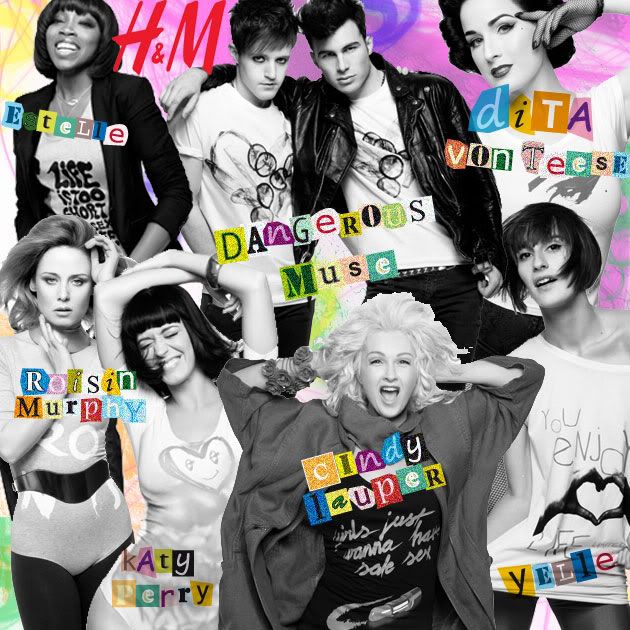 P
arece que la firma sueca repite este año con sus camisetas solidarias pero con un giro de tuerca. Si el año pasado eran artistas musicales como Rihanna, Scissor Sisters, The Cardigan o Tiga eran las encargadas de dar vida a la campaña, esta temporada se renuevan con ese estilo vintage que tanto nos gusta. No es para menos, y es que Katy Perry, Dita Von Teese, N.E.R.D., Yoko Ono, Cindy Lauder o Roisin Murphy, entre otr@s, son los encargados de los nuevos diseños. Un toque underground-chic como iniciativa repleta de controvertidos mensajes. Los ochenta son, en definitiva, el reclamo de ideas sin censura.
"Girls just wanna have safe sex"
, dice la camiseta de Cindy Lauper y
"Life is too short, have sex, be safe"
la de la cantante de hip hop Estelle.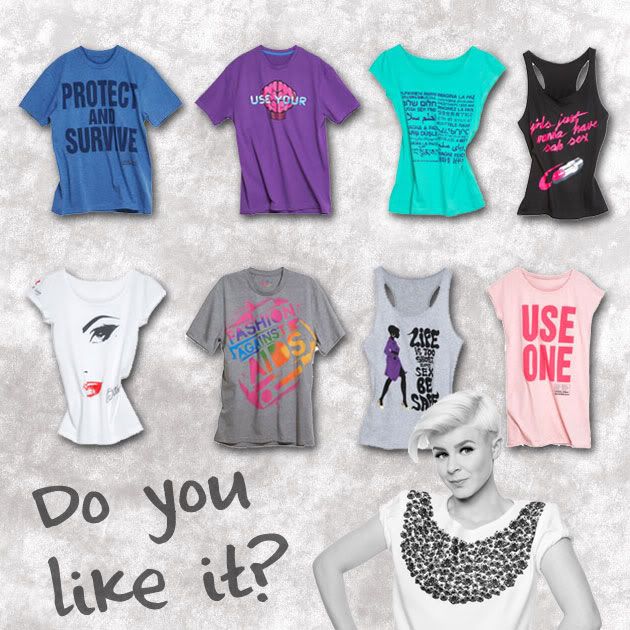 No descarto hacerme con este mono diseñado por la artista Roisin Murphy y si, además, colaboro con un 25% a la lucha contra el SIDA, menos es más…
Eso sí, no creas que voy a volverme en la nueva versión de Jane Fonda en aquellos videos de antaño dando sus clases de fitness… para que engañarnos, nunca he sido constante haciendo deporte…