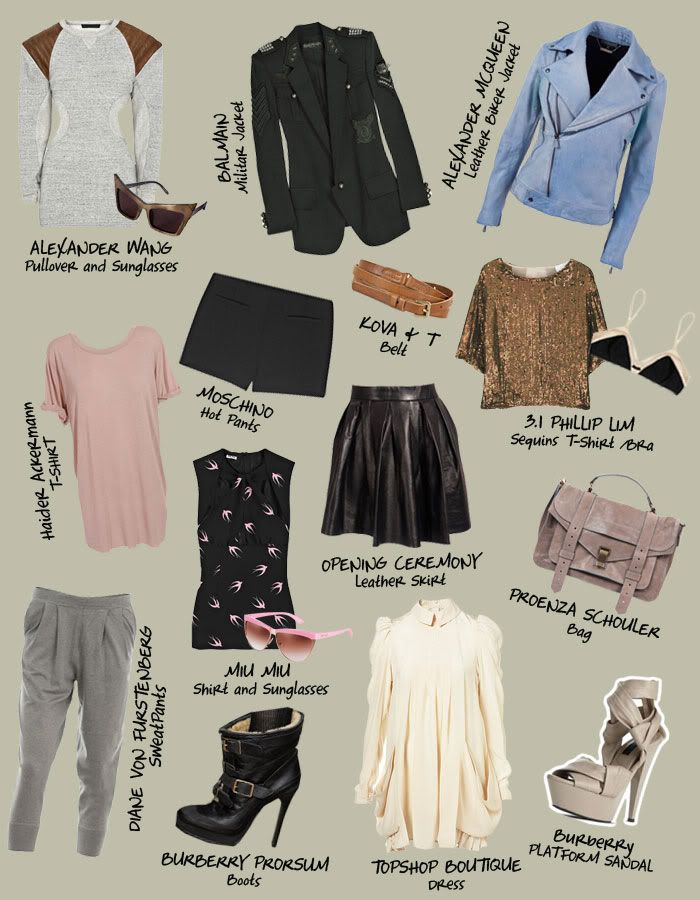 If i were a rich girl...
Para todas aquellas chicas que, cuando abren una revista o visitan un blog de moda, piensan ... "Si fuera rica"... os dejamos una nueva sección en Collage Vintage donde, cada cierto tiempo, haremos una selección de las prendas que nos gustaría poder tener.
La meta: buscar la versión low price en tiendas como Zara, Asos, H&M, Topshop...
¡¡¡Esperamos que os guste!!!
For all those girls that when they open a magazine or visit a blog fashion, think ...
"If I were rich girl" ...
We leave a new section in Collage Vintage where we will make a clothe´s selection that we wish we could have.
The goal: Find the low price version in stores like Zara, Asos, H&M, Topshop ...
We hope you like!!!!