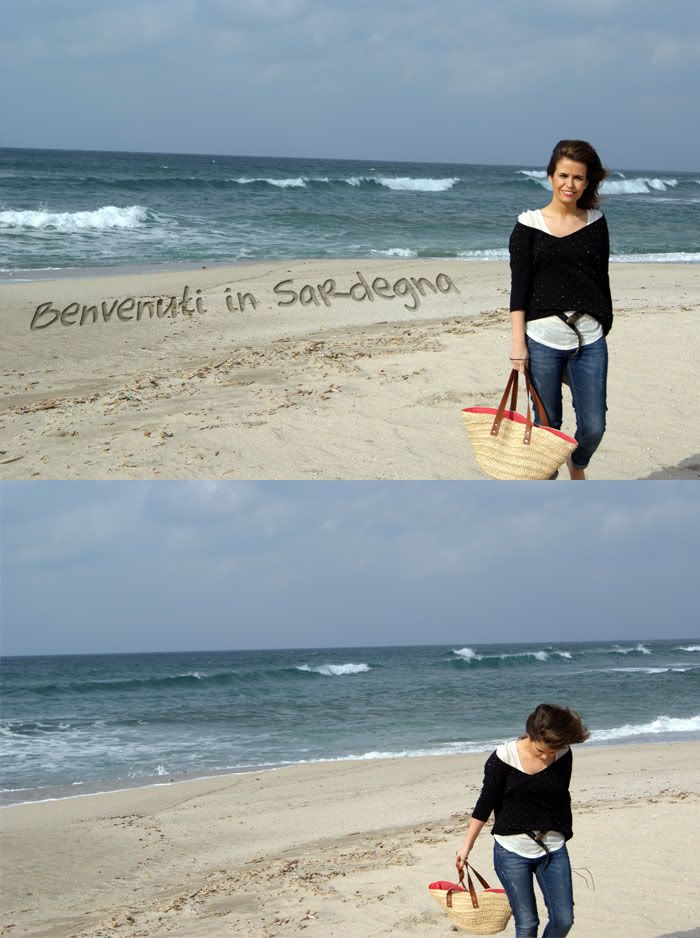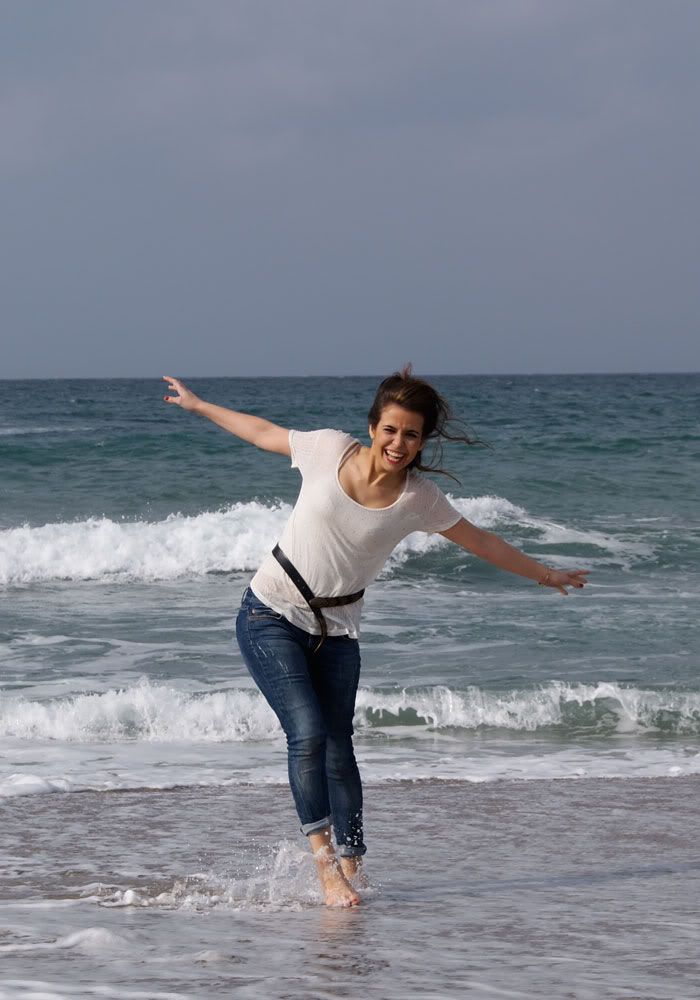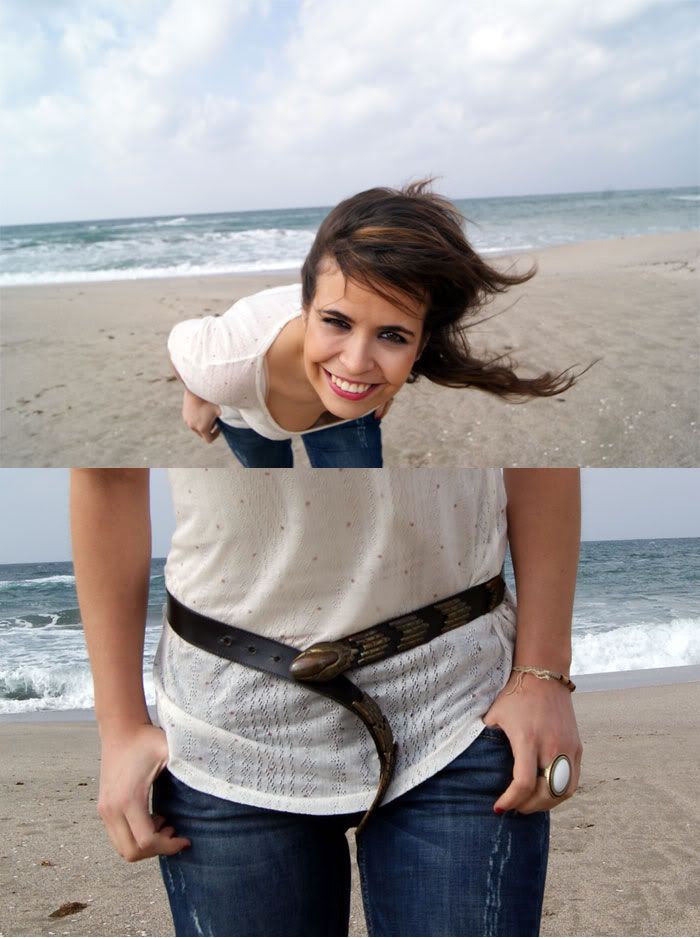 Jersey: Zara (Old)
T-Shirt: Zara SS 10
Jeans: Topshop
Belt: Vintage
Bag: Zara SS 10
Ciao bellisim@as! ¿qué tal el fin de semana? Nos os quiero dar envidia pero estoy de vacaciones en Cerdeña (Italia) disfrutando de su gastronomía, sus paisajes y sus playas. De momento estoy teniendo mala suerte con el tiempo, hace un poco de frío y mucho viento. Al parecer en Italia tampoco ha llegado la primavera, espero que los próximos días mejore y pueda darme un bañito en alguna de sus playas de agua turquesa.
Tengo ganas también de ir de tiendas por aquí, a ver si encuentro algo original que pueda enseñaros, ya os iré informando.
Que tengáis una buena semana. Baci desde Cerdeña :D
C
iao!
How about your weekend? I don´t have to say but...
I´m on holidays in Sardinia (Italy) enjoying the cuisine, landscapes and beaches.
Right now, I'm having bad luck with the weather. It's a bit cold and windy, apparently in Italy has not come spring either. I hope the next few days will be better and be able to swim in any of its beaches with turquoise water.
I´m impatient for go shopping in this island and buy something original to show you. I´ll be reporting XD
Have a nice week.
Baci
from Sardinia.
XOXO
Collage Vintage