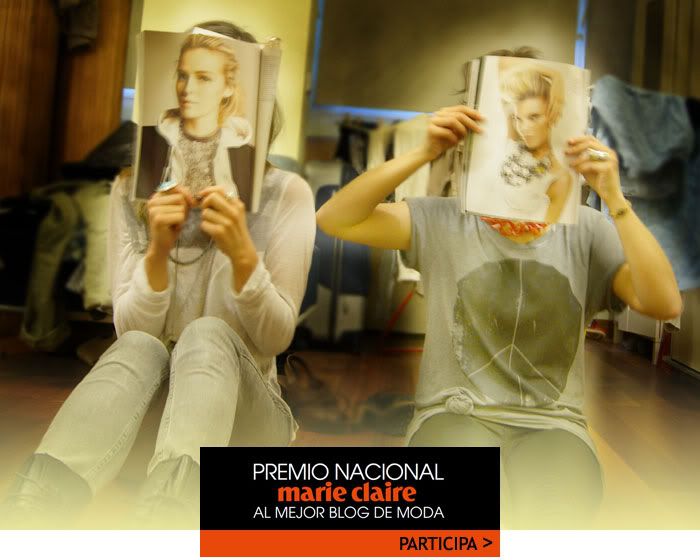 H

oy nos hemos apuntado a los premios de
Marie Claire
de mejor blog de moda. También os hemos visto a muchas de vosotras, ¡amigas blogueras! ¡nos hace ilusión que alguna de nosotras gane! así que mucha suerte chicas.
Para votar a Collage Vintage
pincha
aquí
W
e add today to the Spanish Fashion blog award of
Marie Claire.
We have seen there a lot of ¡our bloggers friends! We would really like that someone of us win!!! so good luck girls!!
To vote for Collage Vintage
here
XOXO
Collage Vintage