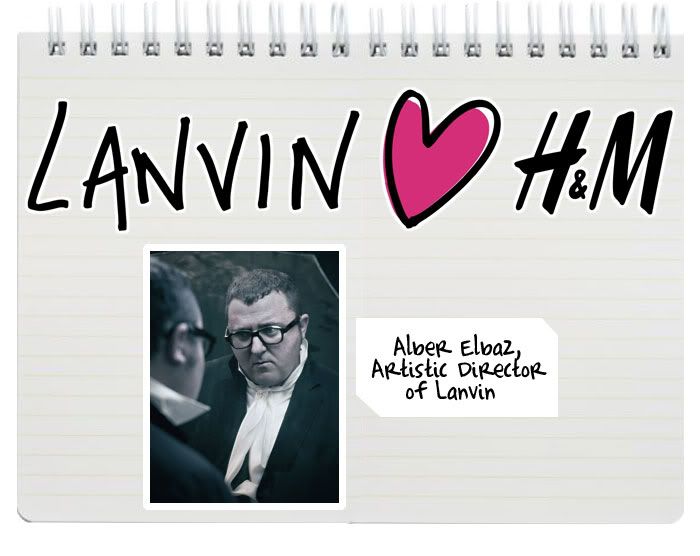 Y

a sabemos quién será la próxima firma que colaborará con H&M el proximo otoño, Lanvin, y aunque todavía tendremos que esperar hasta el 23 de Noviembre para adquirir algunas de sus prendas a precios asequibles, nunca está demás ir señalando esta fecha en nuestra agenda. ¿Qué os parece, os gusta Lanvin?
Pd: Mañana nuevo outfit ;)
W
e already know who will be the next brand that will work with
H & M next fall, Lanvin, although we still have to wait until November 23 to acquire some of her clothes, why not mark this date in our calendar?.
What do you think, do you like Lanvin?
Ps: Tomorrow new outfit ;)