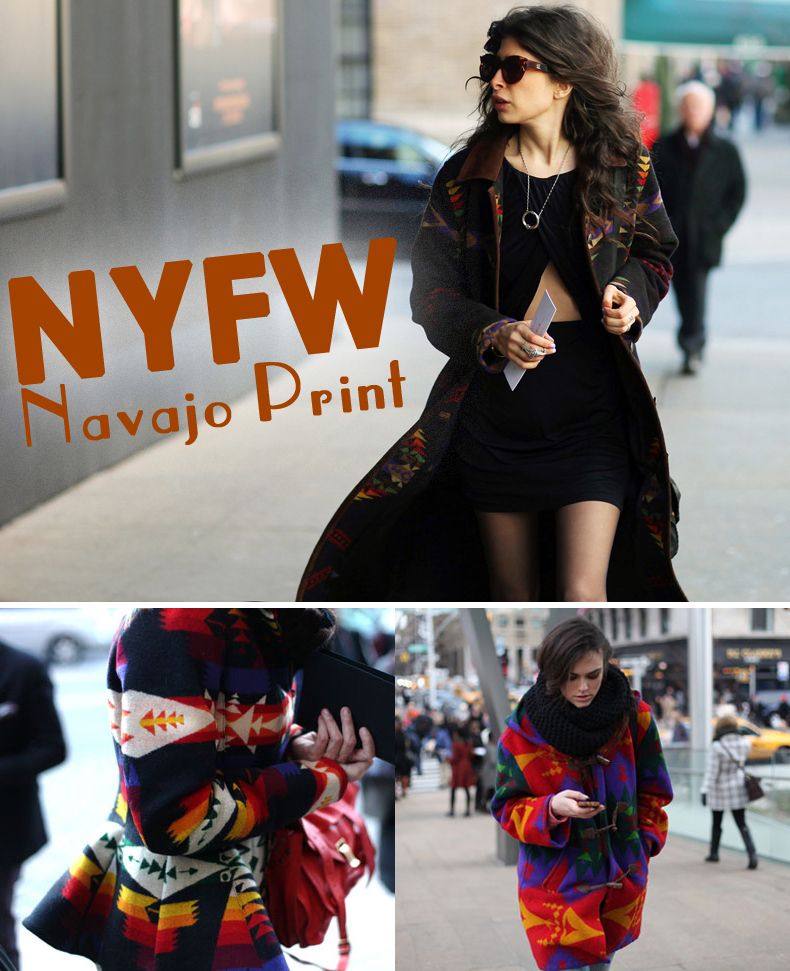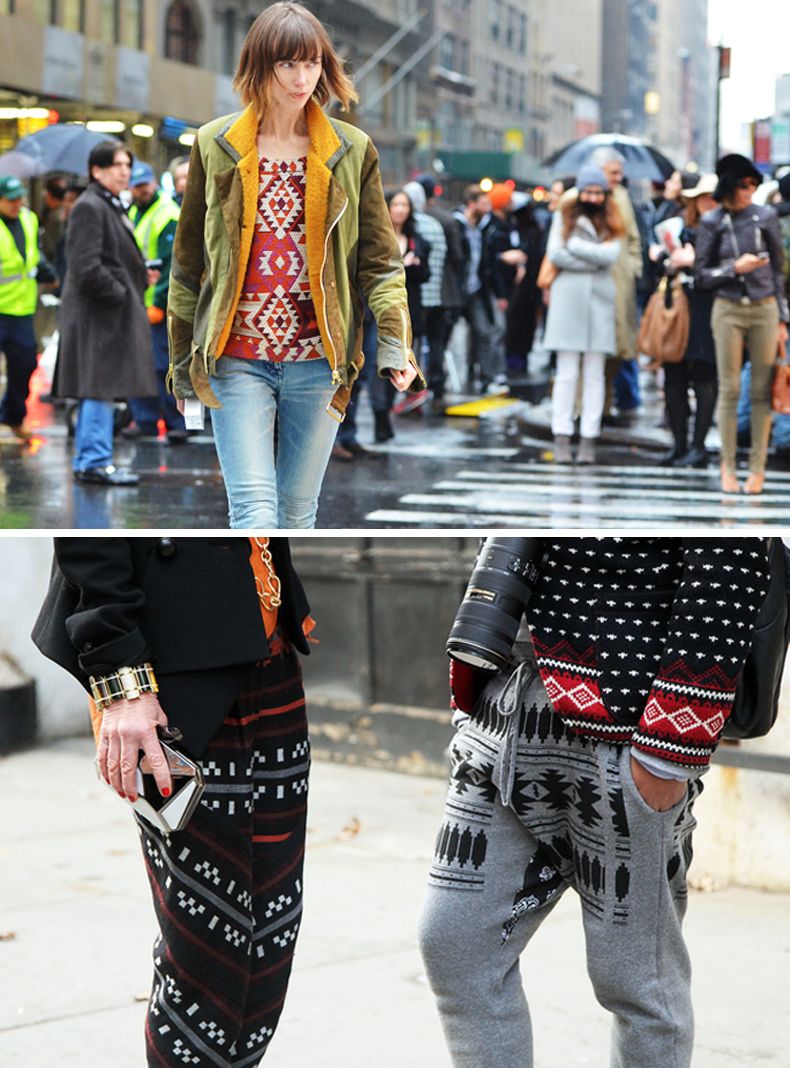 Sources: Tommy Ton, Vogue.fr, Streetsfn
L
levamos tiempo viendo el print Navajo salpicando diferentes prendas y según lo que he podido ver en fotos de streetstyle de la semana de la moda de Nueva York es un estampado que sigue pisando fuerte, menos mal porque me encanta, ¿y a ti?
PD: Me alegra muchísimo que os haya gustado la nueva sección del blog ;), ya he recibido varios e-mails con propuestas para el próximo sábado, voy a intentar publicar varios en el mismo día para que podáis ver como combinar vuestras prendas lo antes posible ;). ¡¡Sois geniales!!
W
e've been seeing Navajo Print in different items long time ago, and apparently still going strong for next season as I have seen in streetstyle pics from NYFW, luckily because I love it...